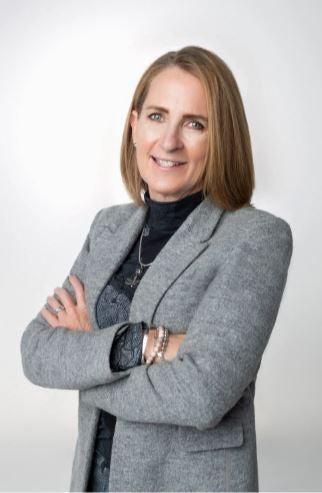 Jennifer Baddeley
Founder, CEO
At Later In Life Solutions ,we help families to explore their options in private seniors living and care communities. We know that planning ahead and being better informed means making better decisions. Our mission is to enable seniors to make the best senior living decisions. We simplify the process of finding the right senior care solution by offering deep knowledge, critical information and personalize and unbiased guidance to you.

While for all of us our first wish would be to age at home, it is not always practical as we get older and have challenging and differing medical conditions, lose friends and family, are no longer able to drive safely and so become isolated and stop thriving. This is when exploring the options out there for private independent or assisted living is important as it will allow our loved ones to age happily, safely, in control and remain engaged. It removes the burden of keeping a house, cooking, cleaning, shopping, gardening which is a large added responsibility for a senior and/or falls to the rest of the family. These communities also offer the companionship, support and care seniors need. As I mentioned below, I myself have lived through this transition with both of my parents. I have seen the huge benefits for my mum with her move to a senior community, especially after she lost my father. It has been a game changer for our family in seeing her revitalized. We have seen first-hand how she has benefited from the community, mental stimulation and physical activity provided in addition to obviously the knowledge she is safe and receiving the medical and living support she needs.

Bio: Hi, my name is Jennifer, and I would like to give you a little background on who I am and why I decided to start Later in Life Solutions. I am in my early 50s, a qualified CPA and mother of 3 and was a Senior Director working on special projects and strategic growth opportunities with the CEO for a large national law firm. I had a fulfilling and demanding job with a firm that accommodated my flexible work arrangement needs.

This flexibility accommodated the significant time and support that I was providing to my parents who were living independently, one who courageously fought for 7 years with pancreatic cancer and the other with chronic physical degenerative issues. Like so many other professionals and busy families, I found myself challenged as I worked to balance my career, support my husband (a partner in a National CPA firm) and keep engaged to provide needed involvement in my childrens' active lives. On top of these professional and personal responsibilities, I found myself suddenly required to step in as the Executor of my Dad's estate. This added responsibility meant huge additional stress and significant demands on my time to address the need to transition my parents, not once but twice in two years, in order to secure optimal living and more importantly proper care arrangements in a supportive community.

In addressing the transition needs of my parents, I realized that other busy professionals like me were investing significant time and effort to work through the same process to evaluate the many different options available to fit our parent's needs.